Bharathiar University rank Holders 2021
Posted on March 17, 2022
Bharathiar University declared the University Rank holders on January 4th 2022 for topping the university exams that were held on June 2021.
We are happy to announce that 28 students from KGCAS have secured top 10 positions including three gold medals.
Hearty Congratulations to all the aspirants for achieving this grand success. We understand it's definitely not an easy task to achieve. Hard work always pays off!
We wish you all success for a fulfilling career.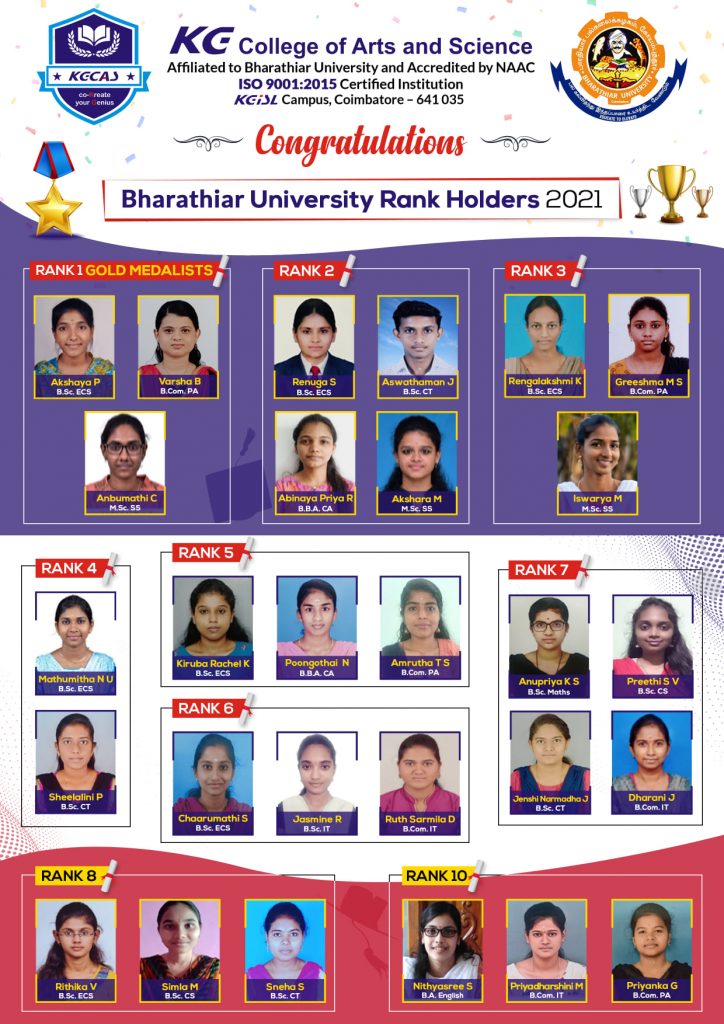 URL Copied